It's just a rainy, icky mess here today. And cold. Have I mentioned how cold it's been and how sick of cold I am? I saw a someecard on someone else's blog yesterday that sums up how I feel about the cold and I stole it!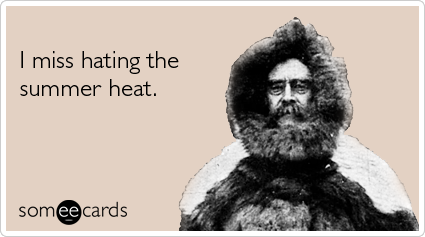 But, I tried to make the best of it and pulled out my fur vest and my leopard print blouse, and laughed at the rain and cold, because I was dressed up, dang it!
Vest: Liz Claiborne, gift from Mama
Blouse: Lemon Grass, PS Too
Pants: Liz Claiborne, old
Boots: Target
Tomorrow is shopping day!! YAY! Can you tell I'm excited?! I can't wait to go to Charming Charlies and F21 and H&M and SEPHORA and Nordstrom's Rack......